Audio Audit
Comprehensive recorded audio consultation
I thoroughly audit your website & identify why your website isn't selling and how to fix it.  I will cover traffic, conversions, sales funnel, user experience & deliver it to you in an in-depth audio consult.
Video Audit
Comprehensive recorded video consultation
I record my screen & audio while auditing your website & identifying why your site isn't selling & how to fix it.  I will cover traffic, conversions, sales funnel, user experience & deliver it to you in an in-depth video consult.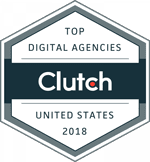 "I've seen a substantial increase in traffic to the website by thousands of percentage points."
– Owner, Elma Wine & Liquor
WHO YOU'RE WORKING WITH:

As an author, speaker & founder of The Source Approach, Tanner Rankin has helped startups, retailers, manufacturers & more succeed in eCommerce & on Amazon for 10 years.  From owning & partnering on multiple companies, Tanner prides himself in "actually doing this stuff."  eCommerce Consultant & Amazon Consultant Seen on: Forbes, Entrepreneur, The Business Journals & More.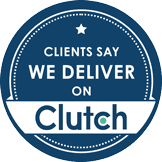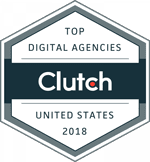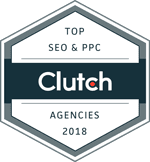 NEED QUICK ADVICE?
PAY PER MINUTE
I schedule daily calls to answer your questions using a convenient service where you only pay per minute.
FAQ
How Long is the Recording?
As long as it needs to be.
I will go through your website and sales funnel with a fine tooth comb and identify areas of opportunity.  Then, I'll communicate those areas of opportunity to you efficiently and effectively.
What Happens After I Order?
You will receive a confirmation email letting you know that I've received your order.
Then, after 2 business days, you will receive an email from me containing a link to an audio file or a video file depending on your order.  
Questions in between?  Drop me a line.
Do You Guarantee Results?
I do not guarantee results.  I firmly believe you should be wary of anyone guaranteeing results.  That being said, I do guarantee professional insight, strategy and attention to detail.  You are getting significant expertise that will mitigate costly mistakes, shorten the path to success.
How Long Does it Take to See Results?
eCommerce & Amazon is all about you get what you put into it and you get what you pay for.  Certain conversion rate optimization campaigns or advertising benefits can be seen immediately where SEO, Influencer Marketing & Social Media campaigns can take 6 months to a year to see significant results. A brand new website that goes up in front of existing traffic will make an instant impact compared to a project like a new brand strategy that can take time to gain consumer mindshare.  It's important to remember, easy come easy go.  
How Do You Measure Success?
YOU measure success.  Whether that be top of line growth like brand awareness or bottom line like increasing profitability.  Each business has different goals for different projects.  You tell me what is a successful project for you.  Success for me is success for you.  
How Long Have You Done This?
I have been involved in eCommerce & digital marketing for 10 years.
Where Are You Located?
I hang my hat in Buffalo, NY but am a bit of a digital nomad in that luckily, I can do this anywhere in the world and tend to travel & work a lot.