SOCIAL MEDIA CONSULTANT
HOW I HELP YOU GET CUSTOMERS & BUILD A COMMUNITY ON SOCIAL MEDIA: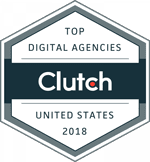 SOCIAL MEDIA IS

INTIMIDATING

. WITH

SO MANY

NETWORKS

 

IT'S

HARD

KNOWING

WHERE TO FOCUS

.  I MAKE IT

EASY

.
WHO YOU'RE WORKING WITH:

As an author, speaker & founder of The Source Approach, Tanner Rankin has helped startups, retailers, manufacturers & more succeed in eCommerce & on Amazon for 10 years.  From owning & partnering on multiple companies, Tanner prides himself in "actually doing this stuff."  eCommerce Consultant & Amazon Consultant Seen on: Forbes, Entrepreneur, The Business Journals & More.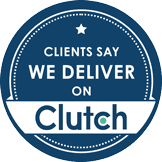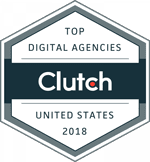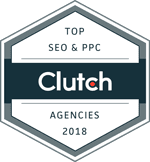 HOW WE WORK TOGETHER
Phone Calls
Screen Sharing
Email
File Sharing
Video Calls
YOU DON'T NORMALLY HEAR THIS
If I don't think I can do an amazing job for you, I'll tell you so I don't waste your time. I've had the most success with businesses that prioritize taking action, not cutting corners, testing and measuring. If that sounds like the way you do things, then please reach out to see if we're a good fit for each other.
FAQ
What Does a Social Media Consultant Do?
With Social Media Consulting we provide strategy, resources, systems & reporting to you and/or your team to get more customers and build a community on social media.
Who Needs a Social Media Consultant?
You want help getting more customers from social media.
You or your team are able to execute on the strategy we provide.
You realize you can and SHOULD BE getting customers from social media and want help building a sales funnel that creates:

Traffic To Your Website
Sales on Your Website
Forms Filled Out On Your Website
Phone Calls To Your Office / Sales Force
Foot Traffic To Your Door
What is it Like Working Together?
Workflow and communication look like:

Phone Calls
Skype Messaging
Video & Screen Sharing Calls
File Sharing 
Emails

Beyond that, I pride myself in being easy to talk to, reachable & to the point.
I focus on the actions we can take to generate the best ROI short term, medium term and long term. 
My purpose is to supplement and enhance your existing resources by providing expertise and insights that will help you achieve your goals.   
Will You Have Enough Time For My Company?
I, unlike most consultants actually do this stuff.  I have my own companies in the space and am also very passionate about helping companies grow.
With that in mind, I only take on 10 – 15 projects at a time depending on their complexity to make sure every single client I work with gets the time and attention they deserve for the project to be a success.  
Do You Guarantee Results?
I do not guarantee results.  I firmly believe you should be wary of anyone guaranteeing results.  That being said, I do guarantee effort, execution & accountability.  Any project we work on together, you will have access to significant expertise that will mitigate costly mistakes, shorten the path to success and add a proven & tested contributor to your team.
How Long Does it Take to See Results?
eCommerce & Amazon is all about you get what you put into it and you get what you pay for.  Certain conversion rate optimization campaigns or advertising benefits can be seen immediately where SEO, Influencer Marketing & Social Media campaigns can take 6 months to a year to see significant results. A brand new website that goes up in front of existing traffic will make an instant impact compared to a project like a new brand strategy that can take time to gain consumer mindshare.  It's important to remember, easy come easy go.  
How Do You Measure Success?
YOU measure success.  Whether that be top of line growth like brand awareness or bottom line like increasing profitability.  Each business has different goals for different projects.  You tell me what is a successful project for you.  Success for me is success for you.  
Why is Price Not Listed?
No two projects are the same.  There are single product companies and there are multiple thousand SKU companies.  There are highly competitive industries and there are industries where you are the only player in the space and it doesn't require as many resources to gain results.  I give you above & beyond service that is tailored to YOU, to meet & exceed YOUR goals within YOUR budget.  
How Long Have You Done This?
I have been involved in eCommerce & digital marketing for 10 years.
Where Are You Located?
I hang my hat in Buffalo, NY but am a bit of a digital nomad in that luckily, I can do this anywhere in the world and tend to travel & work a lot.  

NEED QUICK ADVICE?
PAY PER MINUTE
I schedule daily calls to answer your questions using a convenient service where you only pay per minute.